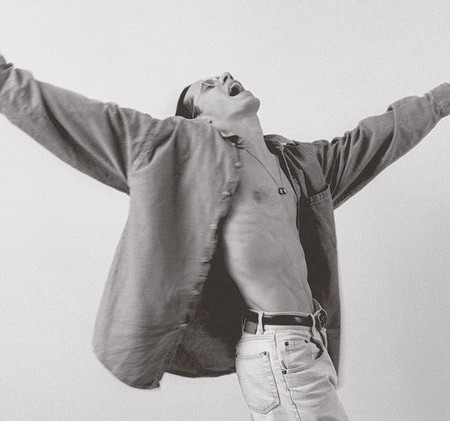 Marc Anthony Portrait Wins Public Vote For Display at Smithsonian's National Portrait Gallery
The image of Anthony, taken by the Puerto Rican photographer ADÁL (Adál Maldonado), nabbed the People's Choice Award over portraits of '80s teen movie icon Molly Ringwald and actor Daniel Dae Kim. (The Korean-American actor was recently seen in Hawaii Five O, which he left after the show's producers refused to match his salary with those of white co-stars.)
The Portrait Gallery invited its social media followers to choose which of the three images of performing artists turning 50 this year should be installed on the museum's "Recognize" wall. The three portraits are included in the Gallery's permanent collection.
The photographer is known for images that explore Puerto Rican identity and social issues. He calls his latest series, Los Dormidos (The Sleepers), "a metaphor for the need to wake up to Puerto Rico's colonial condition and current economic and ecological crisis."
ADÁL's photo of Anthony captures the beloved Nuyorican performer arms high and shirt open in an exultant pose. Take a look below.